Top 10 Tips for Clothing Retail Stores
With a heavy inclination towards entrepreneurship among young people these days, businesses of all kinds are flourishing. One type of business that has been blooming in recent days is the clothing business. We, at Trishakti Stores, deal with more than 1000 online and offline fashion clothing stores all over Nepal.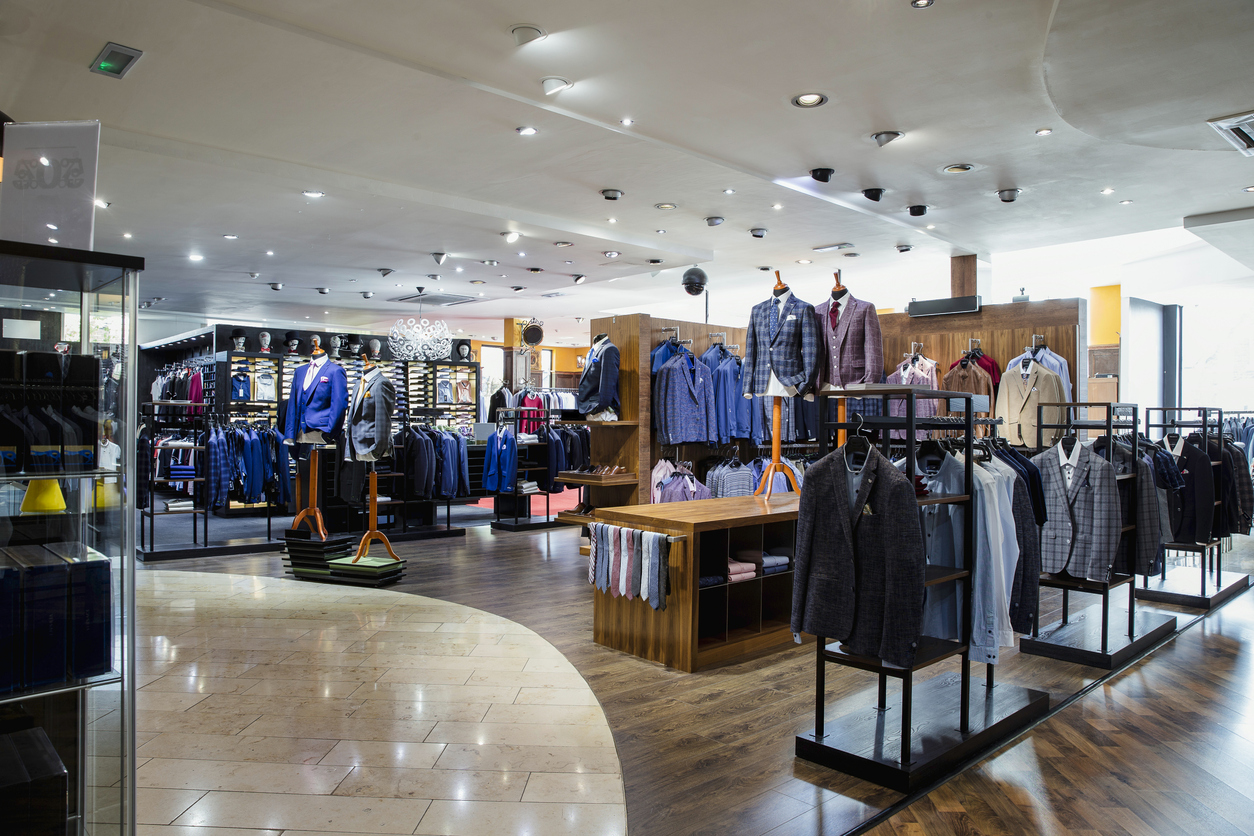 We curated a list of 10 top tips fashion stores all over Nepal wish they knew before entering the clothing market of Nepal. Hoping these 10 tips shall be helpful to you as well if you are a clothing retailer in Nepal:
Build your venture by focusing on one type of clothing item:
It is better not to confuse your customers with all the kinds of clothing products available in one store. For instance, if you want to specialize in men's formal wear, it is better to focus on that. Or if you want to specialize in ladies' dress, it is recommended to focus on those products. But having a mix of both those products can be extremely confusing to the customers.
Pro-Tip: If you want to scale up your clothing business in Nepal by introducing different kinds of products, ensure that you keep different products in different segments. For instance, dedicate one entire section of your store or social media page just to men's wear and another section to ladies' dresses. Having both kinds of fashion products in the same segment will not provide clarity to your customers.
Keep up with the latest fashion trends:
Due to the power of social media, trends go viral on the go these days and customers like buying the latest international fashion trends. Therefore, keeping up with the latest fashion trends is important to attract and retain customers.
Pro-tip: A fashion trend that is trending all over might not be enticing to Nepali customers. Therefore, experimenting with small quantities is important. If the fashion products brought in small quantities attract customers' attention, only then buying in bulk quantities is recommended.
Become active on social media channels like TikTok:
When Trishakti Stores was a fashion retail store, not many social media channels were available. But today, social media is here with us. One of the most popular social media channels today is TikTok. A lot of fashion trends go viral on these channels and are followed by audiences religiously. Therefore, social media channels are a nice platform for researching international fashion trends.
Apart from that, it is important also to build an active social media presence as an online clothing store. These days, customers do a lot of market research online and they like online shopping of clothes instead of always having to go to the market. So, as sellers, it is important to showcase one's products on social media channels and also do online deliveries to cater to a larger customer group.
Ensure that your customer service representatives are polite both online and offline:
One common complaint and insecurity observed in most of the people who do offline and online clothing shopping is that the demeanour of customer service representatives is intimidating and fearful. This leads customers to be hesitant when shopping for clothes online or offline. It is important for customer service representatives to be polite and friendly to all the customers who come to their clothing store or who ask them questions over social media channels. They need to answer the questions of the customers without getting angry. This leads the customers to feel more comfortable in their purchase and ultimately purchase more.
Pro-Tip: When your old customers visit your shop again, or if you feel like a potential customer is going to purchase a lot of clothing items from your shop, it is advisable that you offer them tea/coffee or any other drinks. Customers feel valued through such gestures. Also, as they sip on their drinks, they have more time to run through the fashion items in your shop which can lead them to buy more products.
Beware of loss, theft and scams:
One common loss that clothing stores in Nepal face is loss, theft and scams. There have been instances in even the best clothing stores in Nepal, where customers take a lot of products with them in the trial room and then they hide those products without paying for them at all. It is important to be careful of such kinds of thefts, especially during sales and festive times.
In the case of online clothing stores in Nepal as well, a lot of times, customers purchase products, wear them once and ask to return those products. This leads to the product getting old. So, it is important to be wary of such frauds and scams and have a proper return policy in place for people who indulge in online shopping for clothes.
Focus on customer retention:
It is important to focus on customer retention if you want to be the best clothing store in Nepal. A common pattern noticed in clothing stores all over Nepal is that they are so hell-bent on attracting new customers that they forget to retain old customers.
Pro-Tip: Be generous with discounts to your regular customers. This makes the customers feel valued. Also, being honest about the quality of your clothing products with your old customers is helpful. Honesty about the quality of products can help the customers feel more secure in their purchase making customers respect you even more.
The quality of your clothing items should always be the best:
One thing which always helps any clothing business in Nepal flourish is the quality of products available. You can fool your customer by not providing them with
high-quality fashion items for once but you will be the one incurring losses in the long run because everybody wants to purchase high-quality fashion products with greater longevity.
Pro-Tip: If you have a low-quality fashion item that is low-priced and the customer wants to buy it, it is better to honestly inform your customers about it. That way, even if the customer purchases the product, they don't feel fooled.
Make the purchase process easy for offline and online shopping of clothes by adopting technologies:
As a retail fashion store in Nepal, it is important to make the process of online and offline shopping of fashion apparel easy for your customers. For instance, if you have a fashion store in Nepal but do not have a mobile payment system or card payment system, a lot of people will leave your store without purchasing any products just because they don't carry cash. As they go to get some cash, some other shops will entice them and they will go on to purchase products from them. This is something you definitely don't want if you want to be the best clothing store in Nepal.
Similarly, if you have an online clothing store in Nepal, it is important to be available via instant messages. If you ask your customers to go to your website and then place orders directly from the website, you will lose your customers on the way.
So, making the purchase process easy for offline and online clothes shopping by adopting new technologies is crucial.
Pro-tip: These days, many popular clothing stores of Nepal are coming up with various innovative ideas using technology. For instance, you could develop an app where you can help the customers see how they would look wearing the various clothes available at your store. Or, you could develop an app that keeps customers updated with the latest fashion trends every day. These innovations might seem costly in the short run but they will surely keep you ahead of your competition in the long run.
Ensure your fashion apparel doesn't get common:
One common concern of people who purchase clothes from clothing stores in Nepal is that the products get common very soon. You can see other people wearing the same clothes as yours which leaves people feeling a bit conscious and sad. So, bringing variations and varieties in the products you sell is crucial to attracting customers.
Pro-tip: It is important to ensure that the same product is not bought in a very large quantity since it can lead the products to get common very fast.
An important strategy to use as an offline or online clothing store in Nepal is to upsell products. Even after a customer has purchased a product, it is important to show them other options which could go with their product. Upselling products like this can help increase sales and be profitable for clothing shops in the long run.